Puppies 2008
Our winter litter is here!!! The parents are Maddie and Lucky, you can read more about them on their own sites (click at "dogs", then "cattledogs" and then on their names). These puppies are very strong build and have good bone and substance. All have masks and are blue. We have three girls. As they grow you will be able to read more about them here.
Here are the first pictures of the three: Wallaroo Millenium Falcon, Wallaroo Mendocino, Wallaroo Miss Moneypenny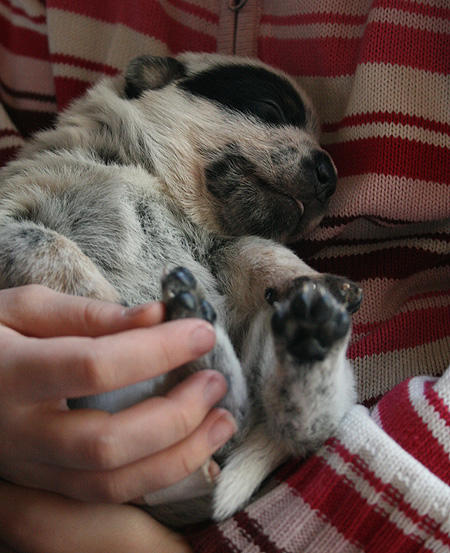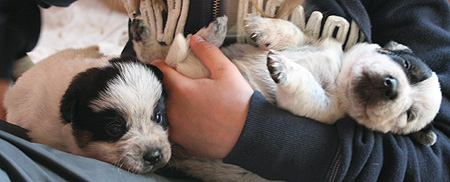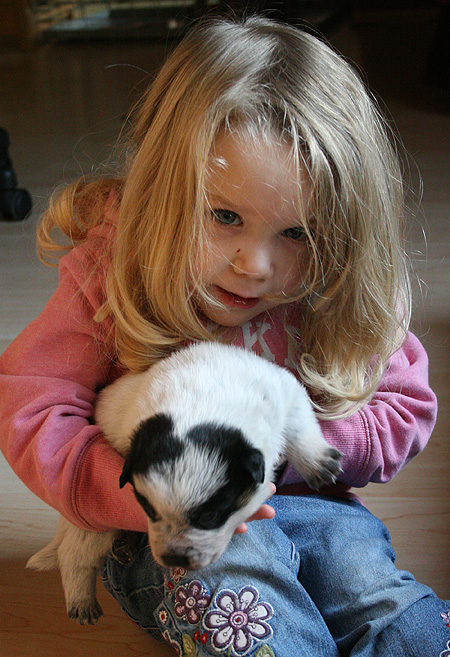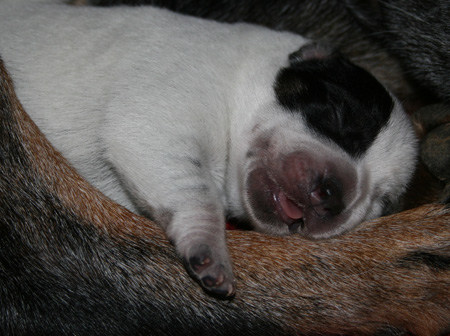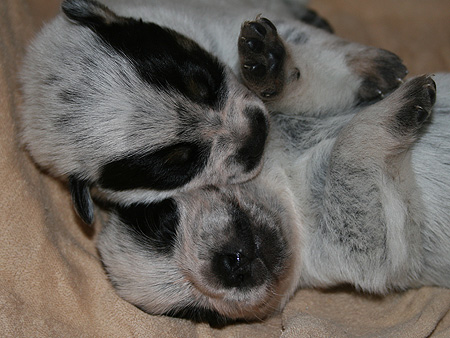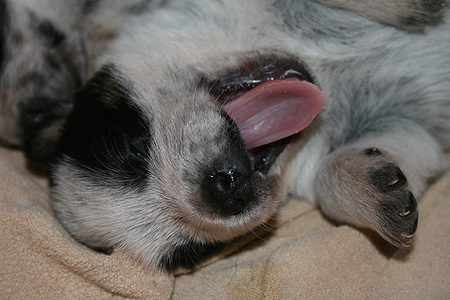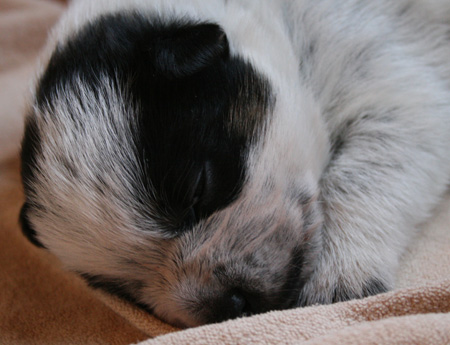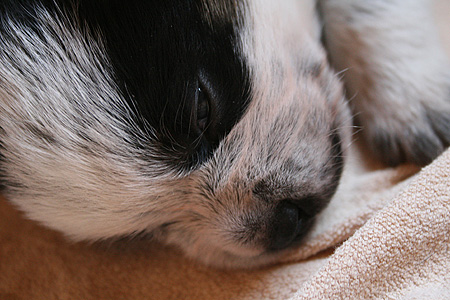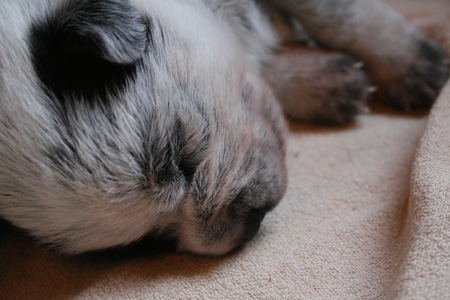 MORE Puppies ...
.. there are puppies at "of lucky station" kennels in Germany. Look at these very nice puppies and meet them at their online-home at: http://www.acd-jill.de The sire is the BOB of the National Specialty Show last year and Best Opposite of the National Specialty this year. The dam is a grandkid of our deceased red boy Wallaby Quarrawil Quilpie. Surely these will be some nice pups.